15 May 2021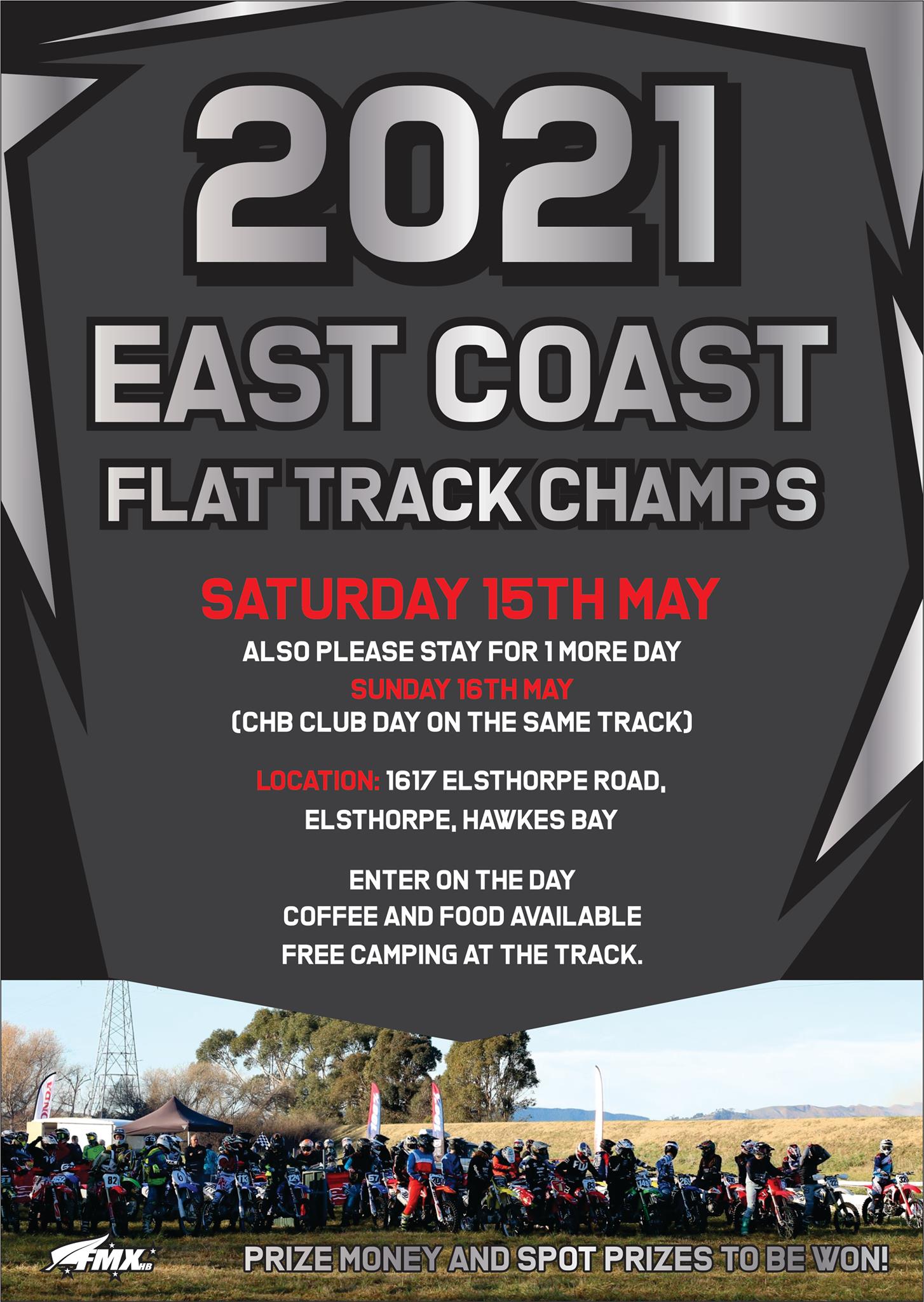 EAST COAST FLAT TRACKS IS BACK!!!!!!!
Tell all your friends it time to get out of retirement and ride.
Saturday the 15th of May is not far away so go get your training done and send your entries in at:
https://docs.google.com/forms/d/e/1FAIpQLSe8G75C_Zhggs0KErTQmabswAkLURZ-KIKyDU0VtvAkhp2wtw/viewform?fbclid=IwAR1wiNVcZla9OpXvkb9hV6OSoKpZiRFBPY8UgteGMrlkpUEqBoxnrsPr4ac
Excited to see you all at this awesome event!!!