We carry the largest range of Honda spare parts in Hawke's Bay. When it comes to requiring parts to get your bike back on the road, track, or farm Honda has always prided itself on being able to supply parts efficiently to absolutely minimize wait times.
We can also source parts for other makes and models and provide an overnight service as required when possible. If we cant source a part for you we can certainly point you in the right direction.
Motorcycle Parts
- You can shop online using our Parts Finder, Follow the link for Genuine Honda Parts further down the page to order Honda parts online or give us a call. 
(06) 876 8442
After Genuine Honda Parts?
You can now also order Honda Genuine Parts for your motorcycles online here: https://genuineparts.hondamotorbikes.co.nz/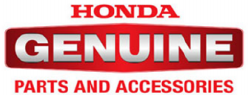 Honda Genuine Parts are designed and engineered specifically for your motorbike or scooter to provide optimal performance. They offer quality and reliability - making them the easy choice every time.
With Honda Genuine Parts you truly do get what you pay for:
Our filters are designed to maintain high performance in all conditions. Don't risk engine damage with non-Honda filters.

Our levers are made to bend and not break. It's not worth risking injury with non-genuine levers.
Our brake pads and shoes are designed to give long life and protect rotors/drums. Cheaper items wear the friction surface out prematurely so actually cost you more money in the long run.
Our cables are made with high grade materials and lubricated with Teflon for optimum longevity
Dedicated to the motorcycle trade, we specialise in delivering quality service to get you back on two (or four) wheels fast.
MOTORCYCLE AND POWER EQUIPMENT SERVICING

We run an efficient workshop, with four-five qualified mechanics and a dedicated service manager. We've always been actively involved in training apprentices with at least one in our workforce at any given time. Hastings Honda is committed to providing only the best service available
The majority of our mechanics actively ride across a range of motorcycle disciplines, meaning we understand your bike and your urgency
Pick up and delivery service
On-farm Servicing
WOF – while you wait
Fleet of four loan bikes, including farm and a road option
A specially trained small engine mechanic
Specialist tyre-fitting and balancing equipment
A focus on quick turn around and safety
Want to know more? Give us a call 
Some of the Services we offer
Pick up & Delivery
We offer a Pick-up and Delivery service. Just speak to the team.
On-Farm servicing